Packing machines and palletising machines
Have your general or bulk goods gone through the entire production process? If so, the next thing they need is fast and efficient packing. A packing machine makes industrial packing possible. That way your goods will arrive safely at your customer's premises.
To ensure that your internal transport system with conveyor belts, elevators or chain conveyors is smoothly aligned with your packing line, we set up a new division called BRP in 2015. That means you can turn to Meyland for a full turnkey solution for your production line, from the transport system to the packing machine. BRP installs both manual and fully automated packing machines for a wide range of markets.
Are you looking for end-of-line packing machines for your production company?
Meyland makes the goods move and BRP handles the packaging!
Contact us for a quote with no obligations. We look forward to discussing the possibilities for installing a packing machine with you.
Types of packing machine
You can rely on BRP at Meyland for both stand-alone packing machines and complete turnkey packing lines.
These packing machines and palletising machines make industrial packing a piece of cake:
Packing machines for packing in bags:
Manual bagging machines,
Semi-automated bagging machines,
Fully automated bagging machines,
Dosing units,
Filling and emptying stations for big bags,
Automatic bag cutting machines,
Roller conveyors,
Container loaders,
Pneumatic transport.
Palletising machine or palletisers:
High-input palletising machines,
Robotic palletising machines,
Destackers
Do you need a different type of packing machine or palletising machine to the examples in this list? Do you need advice on which palletiser would be best for your company? Don't hesitate to contact us. We will certainly be able to help.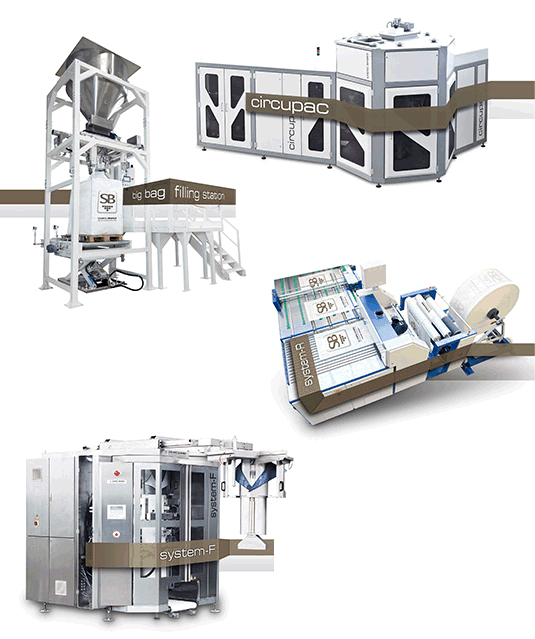 Top quality packing machines
BRP at Meyland offers packing and palletising machines made by two renowned brands:
Thanks to their expertise and years of experience with industrial packaging, they design, develop and produce packing machines you can rely on. Dose all your orders quickly to custom specifications, pack them in a box or bag or palletise them.
Maintenance and repairs of packing machines