Mobile scales, flake rollers, breakers with throughputs up to 200 tons per hour, hammer mills, rotary screens / cleaning drums, mixers, etc.
Mobile scales
You tell us what you need and we'll customise your scales for you. Complete with conveyor belts for feeding and removal the product. And mobile, so they can be used anywhere. You can configure these mobile scales according to your needs for any transhipment, e.g. at the dockside. Using a crane or conveyor belt, you can feed the products in and despatch them through the weighing system. And with the batch scales, you know the exact weight at any time of all of the products you are loading or unloading. Our mobile scales weigh continuously, with a maximum throughput of 2000 m³ per hour. After weighing, conveyor belts carry the products to the right storage area. If necessary, you can easily move your mobile scales to another location.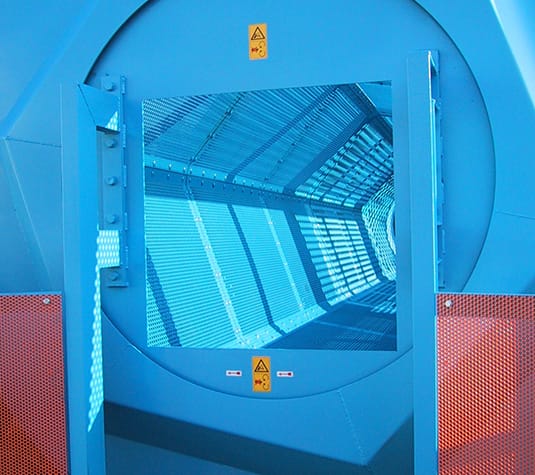 Rotary screens / cleaning drums
Thanks to the new design of the screen surface, you can screen different fractions with a higher throughput.
Available in large diameters, e.g. for scrap metal, domestic rubbish, contaminated soil, gravel, etc.
Soundproofing housing available
Internal adjustable paddles for optimum use of the screening surface
Industrial mixers for the perfect homogeneity of even the most difficult end-products.
Vertical and horizontal mixers
Belt, screw, paddle and plough mixers
Empty via flap base, sliding or as a tilting mixer
Contents up to 20 m³